The importance of vibration motor maintenance
Vibration motors are now widely used in vibration machinery, that is, the use of vibration motors covers hundreds of industries such as mining, chemical, pharmaceutical, etc. The environment in which vibration motors work in different industries is different, so that vibration motors are used. Daily maintenance is also different. Therefore, it is necessary to constantly observe the situation of the vibration motor in static and dynamic state, and find out the problem in time to avoid unnecessary damage, which will affect the work and unnecessary waste.
Static observation, before each operation of the equipment, use the small vertical head to knock the vibration of the grounding screw of the vibration motor. It is judged by visual inspection and the sound of the knocking. If there is looseness, the vibration motor will work. Uneven of the reaction force, it is easy to cause the motor to tear and burn.
Dynamic observation is the sound that listens to the vibration motor during its operation. If the sound is abnormal, it needs to stop and check in time. It is necessary to refuel according to the requirements of the manual. The bearing oil of the vibration motor is too much, too little is not conducive to the normal operation of the vibration motor. Exceptions should often be observed when the vibration motor is working in different environments, the temperature rise is too high. It also means that the vibration motor is not normal, and it will cause excessive damage to the motor if it is not repaired in time.
(Source: Xinxiang Hongda Vibration Equipment Co., Ltd.)
Ganoderma tea (Reishi Mushroom Tea/ Lingzhi Tea) is made of 100% USDA certified organic Ganoderma Lucidum. The Ganoderma Lucidum ingredient used for this product comes from our self-built organic Ganoderma farm located in Mt. Wuyi, Fujian, one of the largest Ganoderma origins in China. The whole cultivation process strictly follows the organic standards without any use of pesticide, herbicide, and chemical fertilizer to ensure its highest quality and efficacy.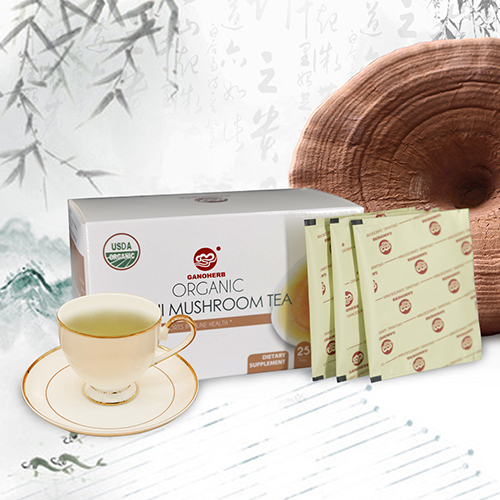 This organic Ganoderma Tea is very convenient to carry and make. Each box has 25 individually packaged tea bags. Just open the sachet, put the tea bag in a cup and add hot water, a cup of warm and delicious Ganoderma tea will be ready for you in just 1-2 minutes.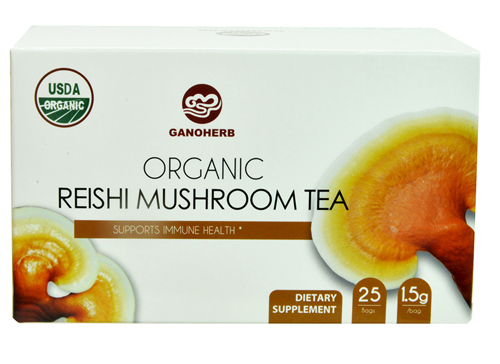 This product has a unique mushroom flavor and a mellow sweet aftertaste. Different from other Herbal Tea on the market, Ganoderma tea has many health benefits, such as enhancing overall immunity, relieving stress, improving sleep quality and reducing allergy. It is gluten free, lactose free, and no additives or preservatives whatsoever, therefore it Is suitable for all people especially for people with low immunity or high stress.
Ganoderma Tea
Ganoderma Tea,Reishi Tea,Reishi Mushroom Tea,Herbal Tea,Ganoderma Lucidum Tea,Lingzhi Tea
Ganoherb International Inc. , http://www.ganoherb.us