90 kg explosion-proof scale +100 kg explosion-proof scale = explosion-proof platform scale
90 kg explosion-proof scale +100 kg explosion-proof scale = explosion-proof platform scale
Intrinsically safe explosion-proof platform principle: When oxygen (air), explosive substances, and detonation sources (such as electric sparks, hot surfaces) are simultaneously present in the environment, it will cause an explosion. The explosion-proof scale must be at least one factor in the controller. The purpose of explosion protection. This is the principle of the explosion triangle.
Explosion-proof platform scale introduction:
∞ range: 30kg, 60Kg, 150Kg, 300Kg, 1000Kg, 2000Kg, 3000Kg
∞ Accuracy: 1/3000
∞Explosion-proof grade: Ex iad IIBT4, Ex ibd II BT4, Ex ib TT CT5
∞Explosion-proof category: intrinsically safe and explosion-proof; intrinsically safe type can only be used for weighing measurement in hazardous areas, and cannot be connected to other equipment.
For example: computers, printers, etc.; explosion-proof type is in the danger zone, plus a safety plug, can be connected to other equipment,
∞Can be equipped with 4~20mA analog output input interface to control blanking and feeding, etc., to realize man-machine integration;
∞ table size: 400*500mm; 500*600mm; 600*800mm; 800*800mm; 800*1000mm; 1000*1000mm; 1500*1500mm;
∞Metal material: square tube welding, 304# stainless steel, carbon steel, pattern steel
∞ The company specializes in the production and sales: explosion-proof electronic scales, explosion-proof platform scales, explosion-proof scales have national recognition certificates, guaranteed!
Explosion-proof platform scale performance introduction:
∞6-digit fluorescent display
∞6 touch membrane keyboards
∞Cabinet mounting structure (installation size compatible with UNIPULSE company's F701 meter)
∞ Built-in watchdog circuit to ensure reliable operation of the instrument
∞ Strong anti-electromagnetic interference capability
∞RS-232/RS-422 serial communication interface
配料1~4 kinds of materials batching control
∞4-channel optically isolated input, 6-channel optically isolated open collector output (VCEO=30VMAX, IC=30mA)
∞ Consultation: Dou will give you warm and thoughtful service! Thank you!
About after-sales service: One year free warranty, lifetime maintenance!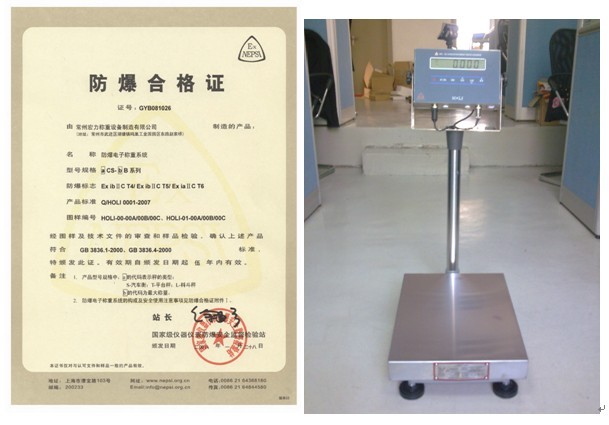 Explosion-proof electronic scale function description:
≒Stainless steel casing ≒Explosion-proof grade IB II CT5
≒6 digits, 25MM word height liquid crystal display ≒zui large display division number 10000
≒Intrinsically safe explosion-proof battery (also can be used intrinsically safe explosion-proof AC-DC power supply, can only be placed in the safety zone)
≒ Support 2MVN sensor input and zui large drive 4 350 ohm sensors ≒ Optional RS-232 communication interface to connect printer computer ≒ Optional 4 input 4 output signals ≒ Optional 4-20mA current loop ≒ optional instrument LCD with backlight (usually similar products)
≒All explosion-proof products are provided with authoritative explosion-proof certification. 唯一Unique with similar products ≒Explosion-proof instrument high precision (equivalent to Toledo 8142PRO instrument)
≒Explosion-proof safety, durability, high reliability
Explosion-proof mark:
≒ Machine: EX ib II CT4 /CT5 /CT6
≒本安仪: EX ib II CT4/CT5
≒本安安Power: Exib II C
≒Explosion-proof wiring: Exia II CT6
≒Explosion-proof sensor: Exia II CT6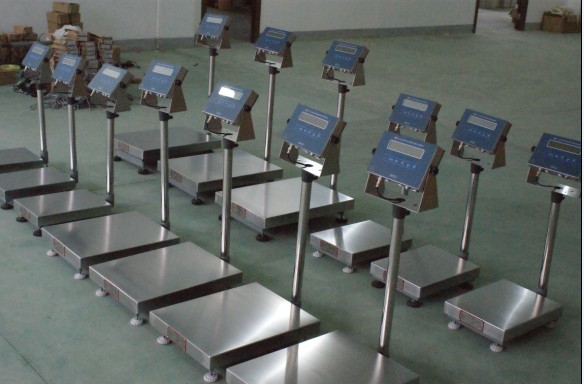 Brass Cylinder Door Lock,Single Cylinder Deadbolt Door Lock,Lock Door Copper Cylinder ,Bathroom Door Cylinder Lock
ANDJA TRADING PET. LTD. , https://www.lock-cylinder.com